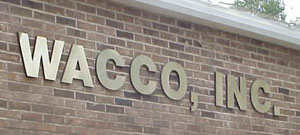 Wacco, Inc. was founded in 1967 when Mr. Stan Clary, owner of Process Engineering & Sales, and Mr. Robert Wise, owner of Robert W. Wise & Associates, merged the two companies to form the Wise and Clary Company, Inc. or Wacco, Inc. Located in Spartanburg, South Carolina, Wacco Inc. offered four product lines geared towards the booming textile industry in upstate South Carolina their first year in business. During the 1970's and early 1980's, the textile industry continued to grow and so did Wacco, Inc.
After starting the company in 1967, Mr. Wise retired in 1990 and Mr. Clary was also looking to retire. In 1993, three Wacco, Inc. employees, Maxine Casey, Jerry Koon and Stan Williams bought into the company and Mr. Clary retired in 1995.
Maxine Casey joined Wacco in 1975 and served as Controller and as an Inside Sales Representative through the years.  Maxine passed away suddenly in December 2015.
Jerry Koon was hired at Wacco, Inc. in February of 1990 as an Inside Sales Representative after graduating from Wofford College. Jerry eventually moved to outside sales where he became Wacco's Architecture & Engineering firm specialist. He continues that role but he now also serves as Wacco's CEO.
Stan Williams joined Wacco, Inc. in April of 1992 after serving eight years in the United States Air Force. Stan is Wacco's in house electric heat trace engineer and he also serves as Wacco's President.
Upon taking over the company, the three owners shifted the focus of their company from the declining textile industry to engineering & pharmaceutical groups. Wacco, Inc. has continued to grow.
Today, Wacco, Inc. is a manufacturers' representative firm serving the Carolinas, Georgia, Tennessee, Virginia, Florida and Alabama. Wacco Inc., offers innovative and timely solutions for process piping applications in the CPI, food & beverage, specialty chemical, power, pulp & paper, consumer goods, mining, steel production and pharmaceutical manufacturing industries.
Wacco is ready to work with you regardless of your payment method or the system you use. We accept ACH payments as well as all major credit cards including Visa, Master Card, American Express and Discover. We also use customer portals such as Ariba, Coupa, Taulia, Tungsten, Seimens and other portal services. Our team is willing and able to use your company's portal system for purchase orders, conformations, invoicing and more.
Thanks for your interest in Wacco, Inc. and welcome to our team!
Wacco IS our people. Meet our team:
Our team of professionals have experience in finance, economics, taxation, government regulation, marketing, sales and many other.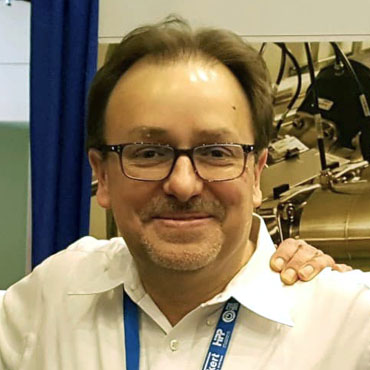 Jerry
Koon
Jerry joined Wacco as an inside salesman after graduating from Wofford College. He eventually moved to outside sales and became Wacco's A&E firm specialist. Jerry continues that role today but he also serves as owner and CEO.

Jerry has extensive training in all Wacco products with an emphasis on sanitary process system design. His knowledge of PBM ball valve, GEA/Tuchenhagen mix-proof valves, diaphragm valves and other sanitary valves an instrumentation have helped Wacco customers in designing efficient, cost saving systems for more than 30 years.

Jerry was born and raised in Upstate South Carolina and he now resides with his wife Lynn and their cats in Boiling Springs, SC. Jerry is country and southern rock fan who enjoys attending concerts such as Reba McIntire, Brad Paisley and the Eagles.
Stan
Williams
Stan Williams joined Wacco as an outside sales representative in 1992 after graduating from the Citadel and serving in the United States Air Force. He still services a number of Wacco customers while also serving as owner and President.

Stan has attended factory training on all Wacco products, however, his specialty is electric heat trace. He serves as Wacco's in house Heat Trace Specialist and he has worked with customers all over the south east, He enjoys troubleshooting heat trace issues, improving existing systems and designing new heat trace systems with single circuits to thousands of circuits.

Stan is your typical southern family man who enjoys visiting his children and grandson with Pam, his wife of more than 30 years. Stan also enjoys spending time in the Carolina wilderness hunting and fishing.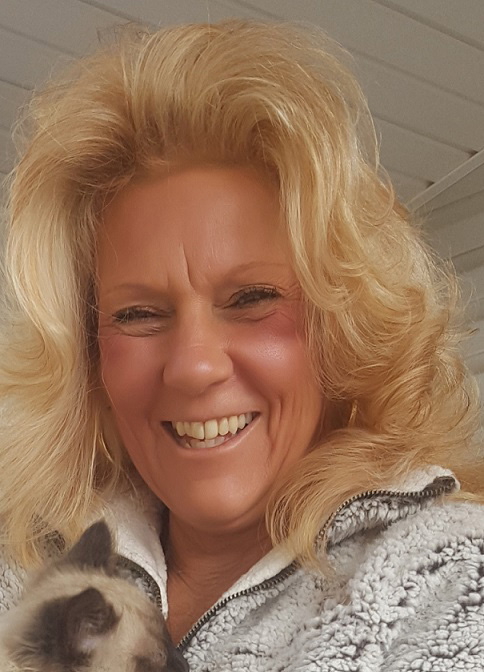 Lynn
Koon
Lynn joined Wacco in 2015 and serves as the Controller and Human Resource Manager. She is responsible for Wacco's Human Resources, Insurance and all Accounting procedures. She works with our customers using various portals for invoices and payments along with the processing of payments for Wacco's vendors. She has been married to CEO Jerry Koon for 29 years, and keeping him in line may be her biggest challenge.

When Lynn isn't at Wacco, she enjoys reading and lounging by the pool in the summer and attending Boiling Springs, South Carolina Gamecock, and Wofford football games in the fall. She also enjoys spending time with Jerry, the rest of her family, and her cats.
Ed
Tilly
Ed Tilley lives in Cary, NC and covers eastern North Carolina for Wacco including Raleigh, Research Triangle Park, and Greensboro. He's an expert in sanitary valves and controls with extensive factory training from IMI/PBM, GEA/Tucenhagen, Gemu Nelson and Delta Cooling Towers.

Whenever possible, Ed travels with his wife and daughter to Europe. He's also and avid collector of antiques, wristwatches, fine art, and anything automotive. Ed owns a former Dale Jarrett NASCAR Winston Cup car, a former IMSA GT car, and several other collector cars and motorcycles.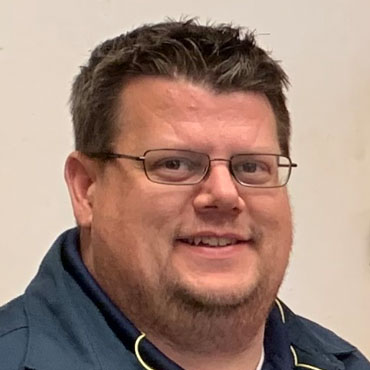 Matt
Criswell
Matt Criswell lives in Lyman, SC with his wife Missy and their Westies. Matt's father Paul, worked for PBM for 32 years and Matt worked in assembly at PBM while attending Penn State University. He's been around valves his whole life and while proficient in many valve disciplines, his specialty is industrial valve and pump applications including tank bottom valves.

Matt is an automotive enthusiast with a passion for custom, vintage Chevrolet trucks. When he's not working on one of his trucks or attending car shows, Matt and his wife can be found cruising in the Caribbean.
Steve
Jenkins
Steve joined Wacco in 2018 bringing more than 25 years of experience in the chemical, coatings and polymer industries to the table. He's attended IMI/PBM, Valvmet/Flowrox, Wangen Pumps, and EGS/Nelson factory training and is considered an expert in industrial applications.

Steve is quite the outdoorsman, enjoying golfing, hiking, and kayaking with his children, Logan and Payton. He's also a bit of a history buff who enjoys visiting museums and reading about ancient Greeks and Romans.
Jeff
Consalvo
Jeff is based in Asheville, NC and covers many of the breweries, food plants, and industrial customers in the Carolina's and Tennessee. He's been to IMI/PBM and Valmet/Flowrox factory training and is an expert in industrial applications, brewing technologies, and cleaning strategies.

Jeff and his wife Jeanine love the mountains and spend as much time outdoors as possible. They enjoy exploring the lakes of western NC and Eastern TN as well as hiking and paddle boarding.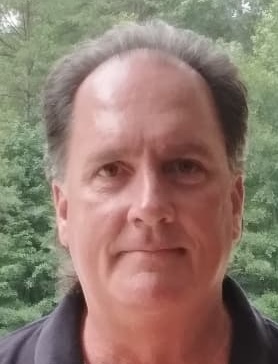 Tom
Smith
Tom joined Wacco as an inside salesman in 2021. He assists our outside team with quotes, entering orders, expediting, and general customer service. Tom has an extensive knowledge of the products on Wacco's line card and he's ready to assist you however he can.

When Tom isn't helping Wacco customers, he enjoys reading, music and spending time with his wife Lynn and their pets. He's an avid outdoorsman and can often be found hiking and working on home improvement projects.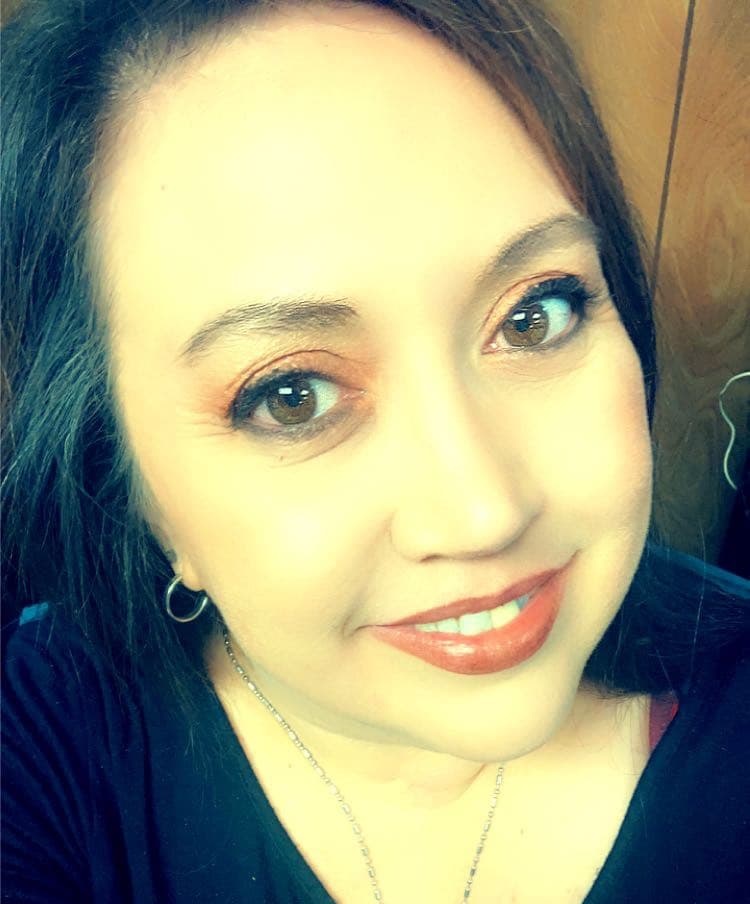 Jamie
Floyd
Jamie has been with Wacco since August 2021. She assists with various accounting procedures including entry of Sales Orders, Purchase Orders and processing of invoicing. Her smiling face and cheerful personality are always ready to greet you and to assist our team and our customers with whatever they need.

Jamie has three grown daughters - Brittany, Taylor and Hanna - who are her pride and joy! She loves God, the outdoors and her three fur babies - Sasha, Sophie and Luke. When not sending invoices she loves to read, write and sing, and can often be found enjoying the family and the sunshine!
Ugg
Ugg is Wacco's former guard dog and mascot. He could be found sunning himself on the dock most sunny afternoons, anxiously awaiting the UPS guy to bring him a treat. While he looked intimidating, Ugg was the most gentle, happy dog every who would lick you to death if given the chance.

We lost Ugg a few years back but he will forever be remembered as part of the Wacco team!